CRITICAL WRITING
Jernej Mlekuž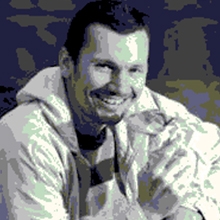 Jernej Mlekuž has graduated in geography, ethnology and cultural anthropology from the Faculty of Arts, University of Ljubljana. He has received an MA in geography (at the same faculty) and a PhD in intercultural studies, studies of comparative ideas and cultures in 2008 at the School of Humanities, University of Nova Gorica. Since 1999 he has worked at the Slovenian Migration Institute.
His research focus is on migration theory and methodology, cultural aspects of migration processes, material culture, epistemology, epiphenomena and water levels and gauges.
No works curated in year 2016.

Curators & Editors 2016
CRITICAL WRITING