CRITICAL WRITING
Nikolai Jeffs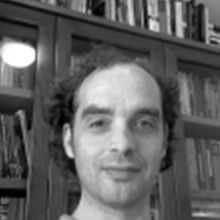 Nikolai Jeffs, Ph.D.
Nikolai Jeffs completed his undergraduate and doctoral studies at the University of Essex. Today, he not only teaches cultural theory in various departments at the Faculty of Philosophy, University of Ljubljana, but, among numerous other things, also works as an artist, writer, and a member of the editorial collective of the scholarly publication Časopis za kritiko znanosti.
No works curated in year 2016.

Curators & Editors 2016
CRITICAL WRITING