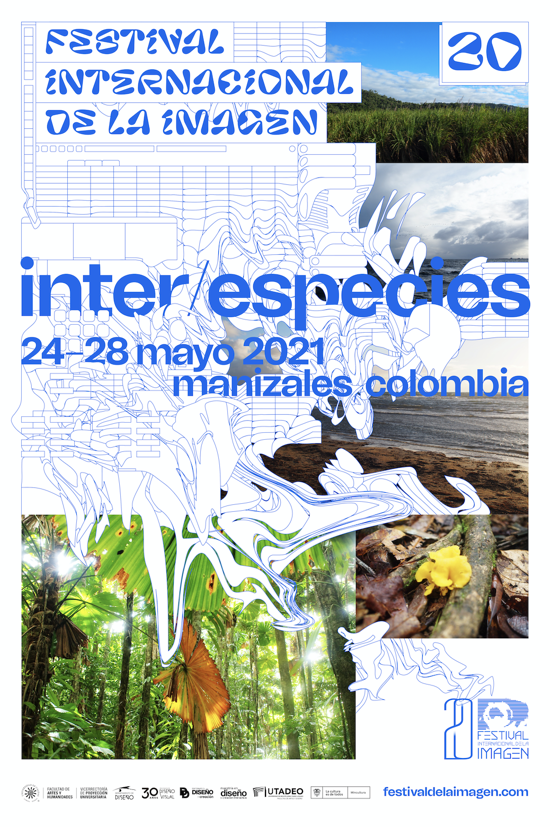 Memefest has been invited to design the poster for Festival de la Imagen in Manizales Colombia. It is the 20th anniversary of the festival with which Memefest has a long standing and close relation. The topic of the festival is Inter/Species and the poster depicts managerial, bureaucratic, rationalist design language as manifested in everyday forms (charts, Xls sheets etc). This language is brought into relation with non spectacular photographic scenes from Australian nature, including sugar cane plantations (with their colonial history), one of the oldest and most toxic rain forest (Daintree forest) and the sea at the Melbourne metropolis.

Memefest's Kevin Lo (also lokidesign.net) and Oliver Vodeb have been honored to work on the poster for our Colombian friends and perhaps the largest and most important Design festival in Latino America.

We would also like to express our solidarity with the people of Colombia and the social movements currently protesting against the violent government austerity measures.
Comments

ABOUT MEMEBLOG
Hey, welcome to the official Memefest blog!

Since 2003 we have been using a blog platform as tactical media to reflect, critique, comment and inform around the broad field of communication. Now in 2010 with our newly conceived on-line platform we hope that through time this space will evolve in a collaborative blog media with a wider group of contributors to the global discourse around social responsibility of media and communication. Stuff that you can find here is either original or carefully and originally edited from other sources.  There is a good chance that you will find things that will be of good use for you too if you follow us more regularly.

Of course we look at Memeblog as a dialogic platform. Your comments are encouraged and mostly welcome.

If you feel like collaborating in this: drop us a line: memefest at memefest dot org.