"Indeed Oliver. I am not sure how people feel about it - but it certainly makes people stop, they linger at the window and look over the images. More so than in the city as this environment has a less dominant visual culture on the streets. Through this, I see more of the power that is inherent in placing these same words under different people's faces - and I imagine people passing by are trying to piece it together, asking themselves, "what does 'law' mean to that person, compared to that person?"...and so on for all the words 'family', 'country' and 'decolonisation'. For me this is quite powerful - though it is merely my speculation."

"I know facebook is horrible in so many, many ways. But I enjoy being in touch with people I care about and don't get to see everyday. I also enjoy the articles and videos and opinions my friends point me to; and yes, most of them are my 'real' friends, in life and online.

But right now as I am putting my attention to facebook and it's failures something feels wrong. Instead I want to be learning more about Palestine, thinking about the community I live in and the deep, horrible and complicated politics of this place.

An alternative network would be wonderful. Memefest as an alternative network doesn't work for me, because I don't know many people at all here. And many of the issues I follow are not discussed here, where as they are on facebook.

If everyone I knew on facebook moved to an alternative network – we would be closer to an ideal world. But making that shift is the difficult thing. If you can achieve it – you'll strike gold (culturally not economically).
"

"I think this idea of "balance (or imbalance)" is beautiful Sara....and a wonderful end to this discussion and a wonderful starting point for things to come."

"Sorry to be so late in replying ; )

Basically Sarah, I am sceptical of the hegemonic idea that (western) modernity brought about women's emancipation. While in some respects it most certainly has, in others it has stripped away forms of gender equality that were previously in operation – in both the west and in other parts of the world.

There is a need to problematise the way in which (western) modernity is assumed to be inherently tied to women's emancipation, or the idea that in the West women are necessarily emancipated. For me these discourses are best understood as part of the autobiography that modernity (and the west) have written for themselves. Something we need to be sceptical of.

Feminism has an ambivalent relationship to modernity. It is important to understand the dynamics of what "gender equality" means beyond any nationalistic or culturally homogenous frame.

Here are some random examples, some of which you may be familiar with:

- In the context of South India the matriarchal lineages that dominated were actually replaced by a patriarchal system through the process of British colonialism. Interestingly, within larger India the census now has an official "third sex" option, and colonial laws that criminalised homosexuality during the British colonial era were repealed in 2010.

- In The Politics of the Veil, a book which analyses the cultural discourses around the recent implementation of laws banning the veil in France, author Joan Scott illustrates how many supporters of the law saw the veil as Islam's ultimate resistance to modernity and hence the core principles of the French Republic. In France the political mobilisation of the headscarf debate was not only a means of expressing deep anxieties about the way in which Islam handled relations between the sexes, but also a way of insisting on the superiority of French gender relations, indeed at times, as Scott notes, even associating France with a higher form of civilisation. Importantly a number of studies argue that the Islamic headscarf is in fact largely a modern (not traditional) phenomena, an effect of recent geopolitical and cultural exchanges that are global in scale. As French Sociologist Oliver Roy has noted, the varying kinds of Islamic religiosity today are better understood as a product of and reaction to the increasing influence of western modernisation.

- In the wonderful book Ancient Futures: Learning from Ladakh linguist and author Helena Norberg-Hodge goes on to describe a range of experiences from within "traditional" Ladakhi culture that illustrate the way in which gender differences were not so much denied but rather less accentuated and far more fluid than in the modern west. Norberg-Hodge discusses the fluid nature of marriage, of which polyandry has traditionally been the preferred form; the fact that the 'informal' sector, or in other words the household, with women at the centre, is the main focus of the economy; how names for men and women are often identical and that the pronoun 'kho' stands in for both 'he' and 'she'.
"

"There are so many threads of this conversation to run with....and I find it difficult to know where to start. But one thread in particular does seem to capture my attention with a little more urgency.

It is the idea that issues of gender equality/feminism/and the like can be understood and generalised along the lines of nations. There is a subtle undercurrent here that seems to allude to the presence and absence of gender equality across western and non-western contexts.

Sara, it is really great how your ideas are grounded in your own experiences; this is always an important thing to work with, and really the only thing we have to work with. Though I find it difficult to conceive of Canada as a gender-equal place – outside of your own individual experiences. Inequality, particularly in relation to gender, is so multifaceted, persistent and also often discreetly naturalised.

Some threads in this discussion are constructing a restrictive kind of duality between nation-based contexts that are perceived to be "equal" and those that are "not".

It is so important to be mindful of how/why we envision change, and what kind of change that is....It is all too common, particularly within feminist discourses, to fall into a disastrous spiral of making-the rest-of-the-world-like-the-West.

Through my own experiences, I have found that in many of those places that would conventionally be deemed "not-gender-equal" there are an array of gender-equal practices in operation that sadly fall outside the dominant gaze. Practices those places conventionally deemed "gender equal" could learn from.

I have friends who wear the hijab and abaya who experience a far greater degree of gender equality than others I know who wear bikinis. But likewise, I have friends in bikinis who experience a far greater degree of gender equality than others I know who wear the hijab and abaya.

"

"I did notice, before we ever reached that little pretty city of Nijmegan, that the select crew of Memefest mentors were 100% male. I was curious to see how this would shape the workshop.

While statistically speaking gender was obviously way out of whack – personally speaking I never felt I was in an environment that "marginalised female voices".

Statistics are important; and yes, I look forward to seeing an outpouring of inspiring women next "inspiration day".

However, I feel it is important in these situations and within such debates to move deeper than statistics and look at how things unfold in practice.

I was disappointed to see that our mentors were all men. However, I cannot say in the slightest that they were a homogenous group or that their presentations had any kind of sameness of perspective or expression. I found their presentations quite diverse – reflective of their individual personalities and of the specific locales they had come from.

In a similar sense, I do not believe there is any kind of an essentially female perspective that a woman would bring to Memefest. Individuals are individuals. For me, the idea of women can never be a homogenous whole. We are diverse and unique, as are men.

Gender and sex themselves are sketchy definitions and there are potentially endless variations of both sex and gender that exist between the two definitions we have become so conventionally accustomed to understanding.

Instead of reinforcing the gender binary that lies behind "male domination", I find it far more useful to break down all ideas that essentialise any gender so that we eventually come to an inclusive, diverse and ever shifting idea of feminism and gender in the world today.

I say this in the hope of bringing a more nuanced approach to gender and that very important topic of feminism to this discussion and to Memefest as a whole.

There is a baby bull at my front door, and ironically I am now headed for some kitchen work!
"

"Also Paper txt msgs from KAshmir, the e-book and video, are now online and can be found at:

http://alanahunt.net/papertxtmsgsfromkashmir.html

Looking forward to meeting you all in Nijmegan shortly."

"The design is banal in its coolness and frightening in its implementation.

Everyone's reflections have been insightful and, for the most part, moving on the same kind of wavelength. As I come to the discussion a little late (my apologies), I will try not to be repetitive….

There are a few currents that seem to run parallel and intersect with each here; a) the commercialisation of education, b) the way that commercialisation is informing the aesthetic idea/design/advertising of education and c) how 'a' and 'b' are coming to impact the nature of that very education.

Personally I just can't get past the phrase: Civilisation began the first time an angry person cast a rock. As people have pointed out it is indeed a significant kind of "Freudian slip" on the part of the institute's design team and/or administration.

The statement is obnoxiousness. Embarrassing. Startling. After all the post-structuralist/post-colonial thought that moves in the air today – it is upsetting to see this idea of an apparent civilised "word" being pitted against an uncivilised "stone".

The world is far too complex to ever begin to understand it along such hierarchical and simplistic divisions – a process Jacques Rancière has critically described as the "partition of the sensible".

The act of civilians throwing stones at the armed forces in Indian Occupied Kashmir today is not about the "uncivilised versus the civilised" (although some would try to frame the discourse along those lines – as colonialism has done again and again). Rather it is the barbarity of the apparently "civilised state" that facilitates the emergence of stone throwing as one of many tactics – that also include writing – that in this case struggle against a military occupation. The word and the stone are not always as oppositional as Freud's statement makes out.

It is disheartening to see an academic institute perpetuating what are really more or less the fictional hierarchies of ideas.

----

On a completely different level – as I read through this material – my days at high school kept coming to mind.

A new principal took over our school when I was in year 8 or 9. She wanted to make a mark. Revitalise the school. Give it a new image, a better name than it had. I never really understood why – but she decided to change the school's colours from red and green to blue. The colours of red and green had a local history that I was told stretched back to WWII. I never understood why she changed the colours - perhaps on a personal level she simply preferred blue to red and green. She also changed the school's logo. People were forced to buy new uniforms – which were expensive.

With our school located next to the ocean I often enjoyed wearing sandals in the summer – though it was not officially allowed. Our school had a relaxed attitude to uniform but then suddenly our new principal came down hard. People were taken out of class – I was even removed from an important exam because of an incorrect uniform on one occasion. While our principal placed so much energy on the school's external image – through uniform, colour and logo – inside the school, in the year 2000, we were still using text books with students names hand written and inked in them from the late 1960's and 1970's.

In a way I found it somewhat exciting to use these old books that carried such a long classroom history; but in the context where so much energy was being placed on the appearance of the school with little happening to its improve its actual inner workings – it was infuriating!

The colour of socks was given more importance than the content of one's actual education.

The questions and situations we are dealing with here – through this Memefest discussion – are part of a larger, deeper cultural condition. While it may be dominant, it is by no means the only one that exists.

There are ways of wearing odd socks, of throwing stones and of writing.

"

"....and Scott, with the increasing significance of social networking politically it would be great to learn more about home-grown strategies you mentioned - which I think is exactly where the community at Memefest, as an alternative networking site itself, is coming from."

"Thanks Vida - really nice to hear that you find the work inspiring...."

"A huge thanks to all the curators; your detailed comments, questions and advice are sensitive and meaningful, and there is no doubt that they will enrich the project – particularly in the next stage of its development and distribution.

I will try to respond here to some of the ideas and questions that have been posed.

I understand Tony Credland's hesitation when he asks how the people who participated in the project managed to gain from the experience when it seems the work has been presented in what appear to be "far-away" exhibition contexts. This is an issue common to many forms of participatory practice when it moves into an exhibition context that is outside its point of origin, though this can also have its advantages. To some extent Sandy Kalternborn similarly echoes this concern when he asks about the relationship between the project, its participants and the idea of "cultural capital for the art world".

While this terrain is complex and always multifaceted, I will try and answer here in the simplest way that I can.

I believe it is equally important for the paper txt msgs from Kashmir to be distributed both inside and outside Kashmir. There is a need for Kashmir's stories to circulate globally, and also for greater creative and culturally charged exchanges to take place within the region.

As the 2009 decision to implement the pre-paid ban in Kashmir, more or less, emanated from New Delhi the initial exhibition in this city was site-specific. It hoped to, as the paper txt msgs themselves state, 'create some discussion around the reasons for the recent emergence of paper txt msging' in the midst of the city whose seat of power implemented the ban in the first place.

The Indian state's cutting of phone connections and text messaging services across Kashmir is a common and continuing practice. In the context of this ongoing military occupation it is important for these paper txt msgs, the voices and stories that they contain, to be read far and wide. I am open to avenues, both within and outside the 'art world' that will aid in this distribution.

However, I am particularly interested in getting this collection of paper txt msgs back to Kashmir so that people can access the collection as a whole. While local exhibitions and video screenings are a possibility, considering the context this could also prove difficult and may not reach the widest audience. Ideally I would love to distribute en-masse a printed publication of the paper txt msgs, accompanied with stories, poetry and essays that people from Kashmir have contributed to the project – pieces of writing that greater contextualise the project as a whole. Ideally I would like this publication to be multi-lingual with translations in English and Kashmiri or Urdu.

However, due to limited resources I am unable to print this publication and its translation at present. For the time being I am developing a website and putting together a pdf for online distribution that individuals, both in and outside Kashmir, can further circulate and print out themselves.

Andre Vallias suggested that interviews, testimonies, and videos of the paper txt msgs being distributed could make the documentation of the project more inspiring for others. I am interested in finding the right way to contextualise the project, yet artistically I do feel that less is often more. In this sense perhaps a straight video of their distribution would be a bit of an overload, I like to leave some things to the imagination and feel that together the paper txt msgs speak strongly in themselves.

And finally to quickly answer Sandy Kalternborn's questions about the logistics of the project. The cards were distributed mostly throughout Kashmir's Summer capital Srinagar along with the Southern and Northern regions of the valley through friends of mine who further passed them onto friends, family and colleagues of theirs. The paper txt msgs literally moved from hand to hand. Approximately 150 paper txt msgs made their way back to me in packages, peoples' pockets and individually in the post. I do not know where those 850 paper txt msgs that were not returned lie today. Perhaps in someone's wallet, lost on a road, perhaps in the draw of a bedroom, in a garbage bin, perhaps one is being used as a bookmark, or held as a love letter deep in the pocket of a pheran....I know that some people did not want to post their paper txt msg off to an anonymous address and preferred to keep it for use themselves. I find it equally powerful to imagine where those paper txt msgs are and how they may have been used, as it is to read the statements that fill the paper txt msgs that were returned.

Again, a huge thanks for all the invaluable feedback – I will definitely keep it in mind as the project develops further and look forward to more exchanges via Memefest....
"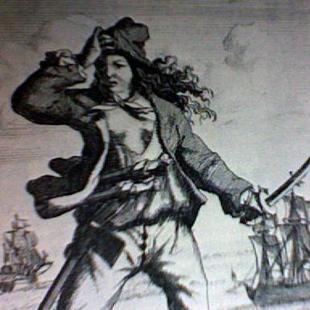 ABOUT ME
Username
Alana_Hunt
---
Name
Alana Hunt
---
Birth year
1984
---
Gender
female
---
Country
Australia
---
Website
---