"@Sttwn Yes, I am familiar with the latest Sh.Turkle study, though I didn't read Alone together I've realised what was her point. Listening to her recent lectures and podcasts she seems very sceptical in regards to new social web tendencies. I'm not utopian or dystopian, that's why I didn't want to analyse her current work in this paper of mine. In future analysis, it is worth mentioning, indeed."

"Daniel: Thank you for your comments and suggestions. Indeed, this topic opens up a variety of aspects to be addressed in the future, including the (web) activism that you've mentioned, social networking in deploying micro-forms (such as Twitter or identica).
Nikolai: Thank you for your comments. The limited space didn't allow me to go into deeper critical contemplations, but I agree with you that social/virtual, online ways of communications are grateful for various explorations in the future esp. from techno-utopian/dystopian's point of view.

"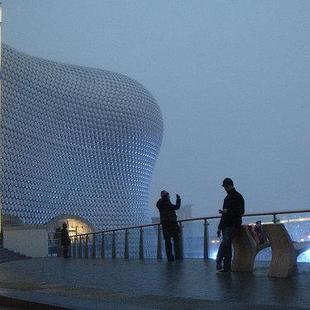 ABOUT ME
Username
DanicaR
---
Name
Danica Radovanović
---
Gender
female
---
Country
Yugoslavia
---
Website
---