"Hi to everyone in Baltimore and to Memefest community around the globe. I am one of the members of Memefest collective to come and collaborate with students at Goucher College and the community of Black Yield Institute. My name is Vida. I am a critical pedagogue and what I would like to bring to the table is knowledge and experience on how Memefest engages in creating spaces and experiences of freedom and equity - these are the first values that guide our work. An important part of Memefest methodology is our form of public pedagogy that we developed collaborating with communities around the world. For us, this means first and foremost the way we come together in our human diversity to interrupt that which is taking someones freedom away. In Baltimore, we hope to put our minds, hearts and hands together to interrupt the conditions that make food apartheid reality for black communities. We hope to meet each other in dialogue first, this will allow us to imagine what we may achieve together in collaboration. What I look forward to is making friends as we go about interrupting the injustice and have some fun together. So much looking forward to hearing from you and read your questions or ideas!! This is just a short introduction from me, and I will be responding with more practical and concrete ideas as our discussion unfolds. Cheers!"

"Nice one, thanks for sharing ROk!
"

"Fantastic project Franca! I will share this with couple of people who might be interested! Cheers to Italy from Melbourne"

"Fantastic project Franca! I will share this with couple of people who might be interested! Cheers to Italy from Melbourne"

"Franca, this is an inspiring project, beautiful insurrection! Will go and read more on your website now! How to experience Zona Franca soon! Vida"

"Thank you for writing this Lisa. This event was much more significant for aboriginal people than I was aware of. I am honoured they trusted our work and used it in their struggle.

Being a new resident in Australia for the past year I am only starting to learn about its history, but this event immersed me deeper into the complexity and hardship of their struggle for justice, as well as in the power of trust for the future we heard in their voices.
Many Memefest groups are working further on this issues and I am looking forward to the things we can achieve together. "

"Its amazing to hear about this years response. I am looking forward to the conversations the works are about to spark, and with them some new friendships around the globe. "

"Thank you Ines. We had very similar reactions to civic protest from the police last year, many where held in prison without holding any evidence against them. It is important to see these paraleles in the struggle and learn from each other. Best regards Vida"

"Hi to all of you, I would love to hear more ... stories, experiences, trouble and fun from this endeavours. Hope you take time and share with us, so we can discuss more. "

"Just last week I visited a central institution for blind in Slovenia, and they have told me that inclusion of blind in society in Slovenia is obviously only a fashion imperative. This project suposedly used braille that blind in this country can not make sense of. WTF???? Do you know some more about it?"

"Hey Bojan, it might be much more valuable if you would write more about your work and the context."

"Alana,
congratulations on this inspiring work, its easy to imagine to be put in action way beyond its primary context an aims. It was especially valuable to me to read so carefully articulated description of your work. Thank you!"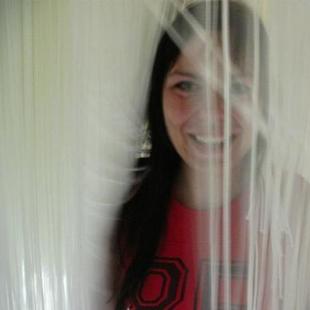 ABOUT ME
Username
Vida
---
Name
Vida Vončina
---
Birth year
1976
---
Gender
female
---
Country
Slovenia
---
Education
pedagogue and sociologist of culture
---
Working place
Faculty of Arts, University of Ljubljana
---
Collaborators
Memefest team
---
Music I like
Tinariwen, Cat Power, Coco Rosie, Žen, Calexico, Bonnie Prince Billy
---