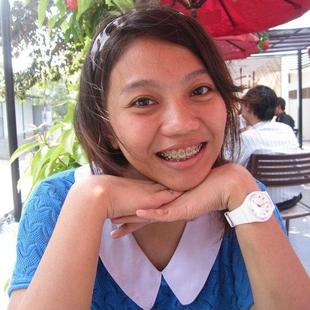 ABOUT ME
Username
andycipta
---
Name
ANDI CIPTA ASMAWATY
---
Birth year
1986
---
Gender
female
---
Country
Indonesia
---
Website
http://oxfamblogs.org/indonesia/
---
Description
I am Indonesia woman who did mostly campaigning works on economic justice issue for Oxfam in Indonesia. I am a creative person and fast learner, and because I have background on gender activist, I really keep my eye on all influencing works including digital or e-campaigning projects whether already gender mainstreaming. I also give youth to speak and join the space for influencing, we can do anything without them.
---
I have joined the Memfest community becasue i am interested in
I'd like to share that we already did on influencing works in Indonesia.
---
Faculty
SOCIAL AND POLITICAL SCIENCE
---
Education
ANTHROPOLGY
---
Working place
OXFAM IN INDONESIA
---
Collaborators
activist groups, INDEPENDENT JOURNALISTS, youth groups,
---
Music I like
Whatever music that sang by Cold Play
---
Books I like
Let's Explore Diabetes with Owls
---
Films I like
City of God, Eternal Sunshine on the Spotless Mind, Amores Peros, etc
---
Communication projects I like
Kodainakal won't project, behind the brand, etc
---
People I like
Chimamanda NGozi Adichie
---