MY COMMUNITY BOARD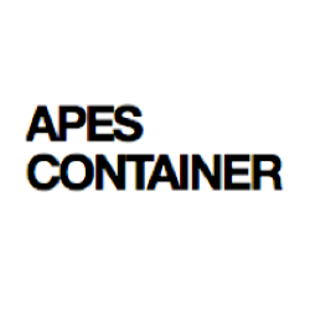 ABOUT ME
Username
apescontainer
---
Name
eugenia demeglio
---
Birth year
1985
---
Gender
female
---
Country
Netherlands
---
Website
---
Description
APES CONTAINER is an artists-led coop­er­a­tive and a plat­form for trans­dis­ci­pli­nary col­lab­o­ra­tion, based in the Netherlands.

APES CONTAINER started in Sep­tem­ber 2008, when a group of young prac­ti­tion­ers from dif­fer­ent dis­ci­plines and cul­tures came together to explore and inves­ti­gate the realms of each other's prac­tices through inter– and trans– dis­ci­pli­nary collaborations.
In Sep­tem­ber 2010 they joined forces in a coop­er­a­tive eco­nom­i­cal effort and chris­tened their ongo­ing exchange by found­ing a Cul­tural Asso­ci­a­tion which oper­ates under the guid­ance of the Board.

Sticht­ing APES CONTAINER sup­ports indi­vid­u­als com­ing from dif­fer­ent nation­al­i­ties, who have grad­u­ated from Dutch Con­ser­va­to­ries and Uni­ver­si­ties in sev­eral dis­ci­plines, such as dance, music, archi­tec­ture, envi­ron­men­tal sci­ences, psy­choa­coustics stud­ies and sonology.
---
I have joined the Memfest community becasue i am interested in
alternative effective forms of communication.
---
Faculty
various
---
Education
various
---
Working place
Netherlands
---