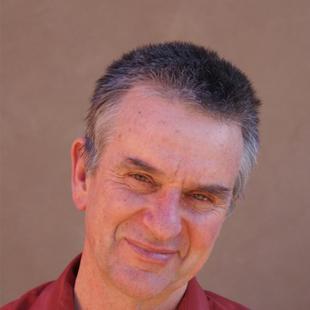 ABOUT ME
Username
bfell
---
Name
Bruce Fell
---
Birth year
1951
---
Gender
male
---
Country
Australia
---
Website
---
Description
I live in a valley before the junction of two creeks where rakali swim, wallaby graze and people do their best to avoid the World Problematique.
I lecture in visual literacy and movie production at Charles Sturt University (CSU), [http://www.csu.edu.au]. My background is in theatre, documentary, music, suburbia and the land. Raised in North Balwyn, I spent ten years rice farming at Tullakool and kitchen gardening in Northern NSW.
bRUCe
---
I have joined the Memfest community becasue i am interested in
the question concerning the Screen. Understanding how Screen impacts on human wellbeing and ecological sustainability is vital.
---
Education
PhD. THE QUESTION CONCERNING COMMERCIAL TELEVISION AND THE MORE-THAN-HUMAN WORLD
---
Working place
Charles Sturt Uni: Bathurst, Australia
---
Collaborators
Rakali, wallaby, magpie and worm.
---
Music I like
Ambient
---
Books I like
Neuroscience / Inland novels
---
Films I like
Nanook of the North
Native Women Coaling a Ship and Scrambling for Money
---
Communication projects I like
http://syntheticcortex.wordpress.com/
---
Websites I like
Memefest
---
People I like
Humble
---