MY COMMUNITY BOARD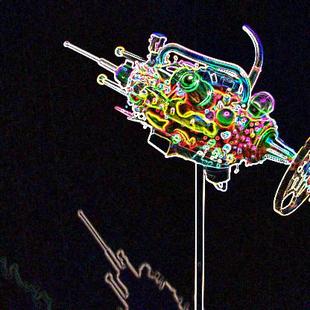 ABOUT ME
Username
catecoll
---
Name
cate collopy
---
Birth year
1961
---
Gender
female
---
Country
Australia
---
Website
---
Description
Cate Collopy Environmental Artist -
Creatively engaged in the making of beautiful things from reused materials. An alternative view on the values we assign to materials, resources and waste.
---
I have joined the Memfest community becasue i am interested in
Introducing my environmental art and sharing this artwork with an international community. Participating in a broader conversation of environmental issues such as material life cycles, recycling myths and the destination 'away'.
---
Faculty
not
---
Education
Visual Arts; Gr dip MIECAT
---
Working place
here
---
Music I like
World music; Jazz; Soul;
---
Books I like
The Lorax - Dr Zeuss
Natural Capitalism- The next industrial Revolution 1999 Paul Hawken, Amory and L Hunter Lovins
---
Films I like
The Party - Peter Sellers
The Lorax

---
Websites I like
http://www.treehugger.com
http://www.facebook.com/Recycled.Upcycled
---
People I like
Top 5 Environmental artists:
1. Andy Goldsworthy: Raw Environmental Art
2. Artist-Naturalist Nils-Udo: Potential utopias
3. Agnes Denes: Harvesting Change Through Art
4. Chris Jordan: Photography and Environmental Action
5. Red Earth Environmental Art Group: Collectivity and Creativity in Enviro-art
---