MY COMMUNITY BOARD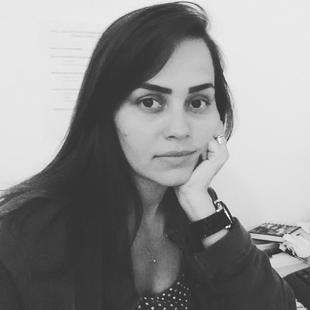 ABOUT ME
Username
friedahackler
---
Name
Friederika Hackler
---
Birth year
1984
---
Gender
female
---
Country
Brazil
---
Description
Bachelor from Federal University from Bahia, 2005-2011. Master of Design from Swinburne University (Melbourne, AU) 2016-2018.
Trainee in Luiz Humberto Carvalho's office, development, and accompaniment from the church Our Lady of Sant'anna refurbishment, in Bahia. Furniture and works of art design creation.
Trainee in Constructor ARC, accompanying building construction, sketch for execution of constructive solutions, quantifying and managing construction materials, cost estimation.
Started as Trainee and later permanent Architect in Caramelo Associated Architects, working in all project steps, from legal to executive details. Study of a city at the west of Bahia called Luiz Eduardo Magalhães. Books confection for competitive awards, such as the International Property Awards 2010 and 2011.
Architect and Urban Planner at Ivan Smarcevscki Arquitetos Associados. Collaboration in various contemporary projects in this Brazilian company focused on urban planning, transport planning and architecture planning of the great building, commercial and residential. Developments study design and feasibility studies, projects management, team organization and working methods, public transport projects, integration terminals, landscaping architecture, urbanism.
Participation in a contest which the product was the pilot plan to solutions of urbanization in slums, propose a solution in the habitation of slopes, reuse of water, energy, and management of solid waste.
Architect and Urban Planner at DOMO Architecture, Engineering and Cultural Projects, Salvador, Bahia
Conduct research, including field research, collect and analyze data, analyze and define constructive pathologies, develop chronology constructively. Participation on following several projects as co-author.
Architect and Urban Planner at GLOBO Engenharia e Arquitetura, working in a requalification project of the Commercial Center of Candeias City, located in Bahia, Brazil.
Now I am a Master of Design Student at Swinburne University of Technology and I have been living and working in Melbourne, as architect at RB Landscapes, Design, and Construction.
---
I have joined the Memfest community becasue i am interested in
Every theme connected to social justice and to enhance my professional skills with new challenges. Being involved in this types of communities is part of a transformation that I have been putting myself, as Architect, into.
---
Faculty
Swinburne University of Technology
---
Education
Architect and urban Planner
---
Working place
Rb Landscapes Design and Construction
---