"It would be great if you have some concrete examples as I'm not entirely sure if I know what it is you mean by that (result of the difference between men and women, even if the result in the end is a discriminating structure)."

"It might me that the legacy of feminism or it's unwanted result is the idea of men and women being enemies, but that is for sure not what feminism was or is fighting for. It is however unfair not to recognise structural discrimination of women in the past and today. Women and men might me supporting each other, but that doesn't change the fact women are still massively exploited.

I do agree that men and women are different and if anyone thinks feministic endeavour is trying to prove otherwise, then we're not talking about the same feminism here. Being different shouldn't stop people from having equal access and chances, which we still don't. "


"I very much agree. In the "international press agency" of the ODDstream festival we also put fair gender representation as one of the main guidelines for our group (written media). Even though I think talking about gender is not the same as talking about feminism and I support much more the latter.

This was one of the results

http://www.oddstream.org/2011/06/the-secret-life-of-women/?lang=en"

"I think this is a very good suggestion!"

"I completely agree with you. Also men feel very strong pressure of being masculine and they shouldn't. But we have to keep in mind that the position of masculinity (though also imposed) is a privileged power position, unlike the position of femininity, which is only it's negative reflection, defined as what masculinity is not (e.g. weak, irrational/emotional...). So for me this are not really equal, despite the fact that social pressure is imposed unpin both.

Sexual identity is another thing, yes. Bare in mind that women in general face multiple oppression more often than men, due to their sex. (e.g. racism and sexism, homophobia and sexism etc.). And yes, I agree it is a part of larger problem of inequality. But unless it is addressed directly (as women do present more than 50% of population) and not only through the general fight for human rights, it will not get any better.

I do however believe that movements, fighting for equality, could work together towards achieving their goals, but without loosing focus on the intersectionality of their identities/multiple discrimination."

"@skndugan, you are the lucky one it seems. Because where I live and where I come from the answer to the following questions is still "NO":

- Do women who have more sexual partners get away without being labelled as sluts (while men don't)?
- Do women in general get same wage as men for the same job?
- Are working positions which are predominantly feminine equally respected and as the predominantly masculine ones?
- Do women get the job as easy as men, when employer suspects they'll have children?
- Does at least 30% of men stay home with children/use maternity leave (I'd say 50% but I'm trying to be realistic)?
-Are women free from social pressure of being feminine?
- Are women well protected form violence in the family?
- Are men and women equally sharing the load of unpaid work (housework, raising children, taking care of elderly relatives/parents...)?
....

For me true equality is not and cannot be measured by statistics and law that are accepted.

@Flami_Ka: good point and in this case I agree. Little is definitely much more than nothing :)"

"@group 5: i disagree with using the argument that "women should be just more confident" as a solution. Because their lack of confidence is a result of general systematic oppression of women and male domination. Also saying that as long as women themselves are not active, nothing will change, is i think only a strong underestimation of gendered socialisation process which teaches women to please, and wait for the saviour and men to be heroes. Sure there are exceptions, but that doesn't mean the general rule doesn't apply.

I also agree with Flami_Ka on the issue of under-representation of women but disagree on the fact that nothing can be done about it. it can and it should.

I think it is essential for any event, group or movement with inspiration and intention to fight against existing inequalities and unfairness of the system, to make sure they include women women in. And by include I don't mean just open the door with a welcome sign, but get actively involved in the searching process.

"

"Very well said, Tadeja! It was amazing week and it left serious consequences - fortunately the nice ones, that give hope and inspire for further actions. Your post reminded me of everything we shared together.

So many ideas, so little time... but still so much inspiration for creativity and desire to change.

But this is only the beginning.

p.s. I realised that true appreciation for English with Russian accent doesn't really exist outside Oddstream :)

"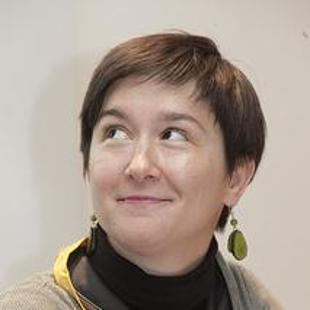 ABOUT ME
Username
karm3ns33ta
---
Name
Karmen Spiljak
---
Birth year
1978
---
Country
Belgium
---