MY COMMUNITY BOARD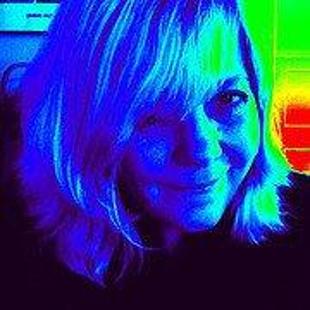 ABOUT ME
Username
lisagye
---
Name
Lisa Gye
---
Gender
female
---
Country
Australia
---
Website
---
Description
I'm an educator, activist, media maker and sometime writer who is interested in social justice, social change, critical theory and media practices.
---
I have joined the Memfest community becasue i am interested in
making a difference. I believe in making media that matters and I am passionate about sharing this with other people who feel the same way.
---
Education
Politics and Media
---
Working place
Swinburne University
---
Collaborators
Oliver Vodeb, Darren Tofts, Danny Butt, Andrew Dodd, Fibreculture network, my colleagues & students
---
Music I like
Calexico
The Avett Brothers
Neil Young
Bob Dylan
Joni Mitchell
Beck
Billy Bragg
Aretha Franklin
Cowboy Junkies
Sonic Youth
Gillian Welch
Too too many others
---
Books I like
Anything by Jacques Derrida
Doreen Massey For Space
Wanderlust Rebecca Solnit
Debating Derrida Niall Lucy
Memory Trade Darren Tofts
Applied Grammatology Gregory Ulmer
The Medium is the Massage Marshall McLuhan
A Thousand Plateaus: Capitalism and Schizophrenia
The Practice of Everyday Life Michel De Certeau
A History of Reading Alberto Manguel
Anything by Gabriel Marcia Marquez, Milan Kundera, Jorge Luis Borges, Kurt Vonnegut, Ian McEwan, Greil Marcus, Mark Amerika.
Zadie Smith On Beauty
---
Films I like
Django Unchained
Pulp Fiction
Once Upon a Time in the West
Fargo
Whatever happened to Baby Jane
To Kill a Mockingbird
Cape Fear
Spirited Away
Once upon a time in America
Inglourious Basterds
Unforgiven
La Dolce Vita
Wings of Desire
Cigarettes and Coffee
All Watched Over by Machines of Loving Grace
Midnight in Paris
---
Communication projects I like
Memefest :)
The People's Tour
The Yes Men
Soda Jerk
Engage Media
Media that Matters
Reel Lives
---
People I like
Too many to mention
---