"I like this from the same article "our critical spirit arises precisely from our positive political, ethical, and social commitments". I think you can approach any human activity with a critical mind. Once you begin gardening, if you approach it with a critical mindset, you become more attuned to so many more things that impact on us as a result of gardening or making shared garden spaces. A good example is the heritage seed movement which arose as we began to see that fewer large multinational corporations own the seed from which we get our food. This threat to our food security is enormous and it can be resisted at the grass roots level through seed saving and sharing. It can also be used to raise people's awareness about how their food is grown.

The same applies to indigenous gardening - in Australia, we are only just becoming aware of the abundance of indigenous foods and plants available to us here. This ignorance is a consequence I think of our racist past, the false belief that First Nations people were not cultivating the land. Now all of the evidence compels us to revisit the racist version of history and help to rewrite it.

I guess what I'm saying is that the pleasures of approaching gardening in this way demand attention to the socio-political and ethical frames that we bring to everyday life and they make it possible for alternatives - alternative practices and alternative ideas - to bloom."

"And the actual video
https://www.facebook.com/video.php?v=516318298508451&pnref=story
"

"Over 1,000,000 views of this video of the protest - amazing https://www.facebook.com/ourcountryourchoice/photos/a.388564327950516.1073741828.388551467951802/518255108314770/?type=1&pnref=story
"

"Inspiring and brilliant an ongoing #keepthefireburning"


"These are really interesting points and I agree that seeing Memefest as a catalyst is a crucial starting point. And the distinction between friends and comrades is also important. It is the starting point for how each person coming into contact with Memefest is invited to address themselves. On that point, we might also think about the difference between comrades, allies and accomplices. BASE shared a document with Oliver which he kindly passed on to me that argues that an ally stands by whereas an accomplice stands with and, with it roots in the word 'accomplishes', accomplice suggests action. My 'friends' on FB are more like allies - like minded people and friends who might share things with me but who don't necessarily act *with* me. How then does Memefest turn comrades into accomplices? "

"You can view it at Big Ideas on the ABC http://www.abc.net.au/tv/bigideas/stories/2014/07/23/4051794.htm"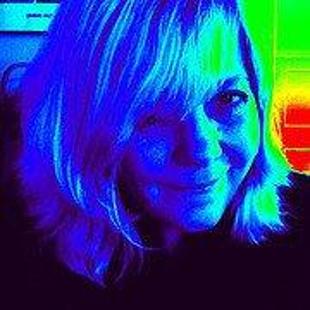 ABOUT ME
Username
lisagye
---
Name
Lisa Gye
---
Gender
female
---
Country
Australia
---
Website
---
Description
I'm an educator, activist, media maker and sometime writer who is interested in social justice, social change, critical theory and media practices.
---
I have joined the Memfest community becasue i am interested in
making a difference. I believe in making media that matters and I am passionate about sharing this with other people who feel the same way.
---
Education
Politics and Media
---
Working place
Swinburne University
---
Collaborators
Oliver Vodeb, Darren Tofts, Danny Butt, Andrew Dodd, Fibreculture network, my colleagues & students
---
Music I like
Calexico
The Avett Brothers
Neil Young
Bob Dylan
Joni Mitchell
Beck
Billy Bragg
Aretha Franklin
Cowboy Junkies
Sonic Youth
Gillian Welch
Too too many others
---
Books I like
Anything by Jacques Derrida
Doreen Massey For Space
Wanderlust Rebecca Solnit
Debating Derrida Niall Lucy
Memory Trade Darren Tofts
Applied Grammatology Gregory Ulmer
The Medium is the Massage Marshall McLuhan
A Thousand Plateaus: Capitalism and Schizophrenia
The Practice of Everyday Life Michel De Certeau
A History of Reading Alberto Manguel
Anything by Gabriel Marcia Marquez, Milan Kundera, Jorge Luis Borges, Kurt Vonnegut, Ian McEwan, Greil Marcus, Mark Amerika.
Zadie Smith On Beauty
---
Films I like
Django Unchained
Pulp Fiction
Once Upon a Time in the West
Fargo
Whatever happened to Baby Jane
To Kill a Mockingbird
Cape Fear
Spirited Away
Once upon a time in America
Inglourious Basterds
Unforgiven
La Dolce Vita
Wings of Desire
Cigarettes and Coffee
All Watched Over by Machines of Loving Grace
Midnight in Paris
---
Communication projects I like
Memefest :)
The People's Tour
The Yes Men
Soda Jerk
Engage Media
Media that Matters
Reel Lives
---
People I like
Too many to mention
---