""Salvation will not come, if it does come, from governments and the world's top decision makers. They've been aware of the social and environmental limits we are approaching for decades but have failed to make the bold choices that are called for. Nor will it come from a technological 'silver bullet', such as cold fusion or any other green innovation that promises cheap, clean and abundant energy overnight. These hopes have come and gone and they have always turned out to be neither cheap, nor abundant and certainly not ready to roll out in short amount of time we have left."
Can I do a digital graffiti out of it? "

"the everyday use of Augmented Reality is related to brand strategies or to disruptive activities; like in our case. IN many sense we were not able in the condition in which we were to openly represent what we see of our reality. K28, is a work about the endless spaces in which the global criminal powers move. They are so advanced in terms of control and submission of society that every conspiratorial fresco we can imagine is for sure not so far from reality itself."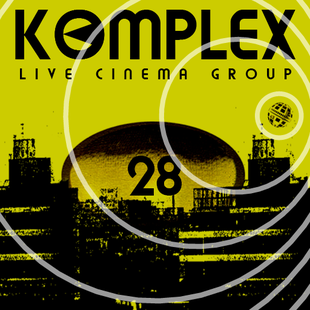 ABOUT ME
Username
marianoequizzi
---
Name
mariano equizzi
---
Birth year
1970
---
Gender
male
---
Country
Bulgaria
---
Website
---
I have joined the Memfest community becasue i am interested in
New Media and provocative experiments.
---
Faculty
Scuola Nazionale di Cinema in Rome
---
Education
Doctor in Law and Motion Picture Producer
---
Working place
Sofia
---
Collaborators
Miglena Todorova, Luca Liggio, Paolo Alderigi Bigazzi
---
Music I like
Stupid '80 ies pop
---
Books I like
John A. Keel, Creatures from Impossible
---
Films I like
The Final Programme
---
Communication projects I like
Graffiti Art and urban art,
---
Websites I like
www.lebfilm.com
www.komplex.city
---
People I like
Jerry Cornelius
---