"Beautiful design, strong message ¡Congrats!"

"Quiero poder ver pronto esta muestra en Colombia."

"Es una gran noticia que México ahora haga parte de Memefest y tengamos un nodo en Latinoamérica tan importante. Espero que Memefest Latinoamérica cada vez tome más fuerza."

"Great design. Thank you and congratulations!"

"Sueño con poder ver esta muestra en Colombia. Felicitaciones por este gran trabajo!"

"Es impresionante este documental interactivo. Logra a través de una hermosa puesta gráfica, cautivar y sensibilizar al espectador hasta el final, llevándolo a través de toda una historia muy conmovedora.

Felicitaciones para Paul y Michael!"

"Héctor tu trabajo es tan inspirador, es muy rico gráficamente y conceptualmente es muy fuerte.
Te felicito!"

"Sí Inés, podemos entenderte y comparto lo que dices, es importante conformar una red y trabajar juntos.

Lo primero que debemos hacer, es aprovechar el espacio que tenemos en Memefest, conocernos y empezar a socializar los proyectos y la obra de artistas que nos parezcan interesantes y que esten relacionados con nuestras inquietudes. Paso seguido encontrarnos y hacer algo juntos.

Qué tal si pensamos en un proyecto que recoja trabajos desde Argentina hasta México, pasando por todos los demás países en donde encontremos aliados y tratar de hacer una muestra de toda latinoamerica, creo que es posible y siempre he soñado con eso.

Cuál podría ser un tema común para todos?"

"Espero que esta vez si podamos ponernos de acuerdo, el ejemplo de lo que esta haciendo Héctor debe servirnos de impulso. Oliver sé que podemos contar con Laura en Argentina y con Javier desde Los Ángeles. Te envío un listado con los correos electrónicos y esperamos tus ideas.

Un saludo para todos."

"Un artículo muy interesante a propósito de esta importante exposición.

http://esferapublica.org/nfblog/?p=13518"

"Felicitaciones para todo el equipo de Memefest, para Oliver y para Nikola por ese gran trabajo. Debe ser maravilloso poder tener en las manos el trabajo de tantos años compilado en un bello libro. "

"Esta es una gran noticia. Será sin duda un fantástico libro."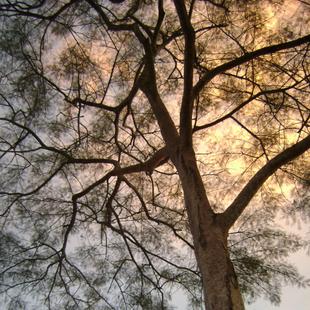 ABOUT ME
Username
milenag
---
Name
milena garcia
---
Birth year
1973
---
Gender
female
---
Country
Colombia
---
I have joined the Memfest community becasue i am interested in
Memefest me mostró que a través del diseño, yo también podría participar de una discusión real y necesaria acerca de lo que esta pasando con la comunicación visual en el mundo que habitamos.
No todo puede ser vendido, ni comprado. Para eso ya esta la publicidad.
---
Education
Diseñadora visual
---
Music I like
Amo la música, sin ella no puedo vivir.
Todo el buen Trip-hop.
Los clásicos del rock.
Y conmovedoras voces femeninas.
---
Books I like
Más que títulos, autores: Ernesto Sábato, Jorge Luis Borges, Samuel Beckett, Anton Chejov, José Saramago, Marguerite Yourcenar, Saul Bellow, Paul Auster y otros más... Leer me salva.

---