oliver
11 years, 5 months ago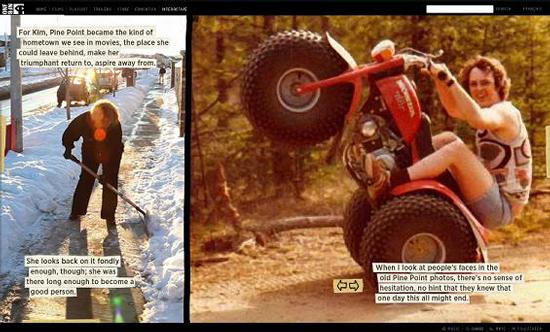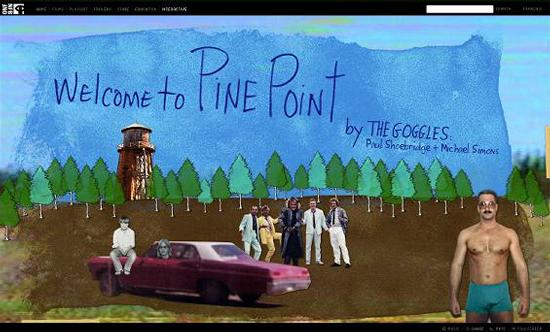 Credited to Paul Shoebridge, Michael Simons and the National Film Board of Canada this is one of the most beautiful and strong pieces of interactive story telling I have seen and one of my favourite works submitted to Memefest.

In the authors words: "Imagine your hometown never changed. That no one ever grew old or moved on. Part book, part film, part family photo album, Welcome to Pine Point unearths a place frozen in time and discovers what happens when an entire community is erased from the map."

Visit the site: www.pinepoint.nfb.ca

I think this communication approach has great future and is really very important. However this level of sophistication is rare.

Here is a Openblog post from Frederic Dubois, who tells us more about the interactive documentary scene:

http://www.memefest.org/en/profile/frederic/blogs/2011/07/the-story-comes-first/

As you will see- visit the original page with the submited work and read author's commentes here:

http://www.memefest.org/en/projects/2011/1/welcome-to-pine-point/

- there is an agreement on what is the most important aspect of this medium: The Story comes First!

Merry Christmas to all!










Comments