VISUAL COMMUNICATION PRACTICE
Alex Jordan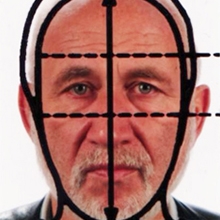 Born
in 1947
1966
–70 student of the "academy of arts" in Düsseldorf / Germany.
Meisterschüler of Joseph Beuys.
In 1976, he joins the young french design group Grapus* in Paris.
After
the splitting of Grapus in in 1991 he creates the Nous Travaillons Ensemble*
(We Work Together) atelier.
Co-founder
of le Bar Floréal a photographers association.
Since
1993 Member of the Alliance Graphique
Internationale (AGI).
10
years co-direction of the Chaumont Poster Festival (2002 – 2012)
From1993
to 2015 professorship in visual communication at the Kunsthochschule
Berlin-Weissensee in Berlin
·
Jean-Paul Bachollet, Pierre Bernard, Gerard Paris-Clavel, François
Miehe​ **In 2014 Elodie Cavel, Sébastien Courtois,
Valérie Debure
No works curated in year 2016.

Curators & Editors 2016
VISUAL COMMUNICATION PRACTICE