13.11.2011 | 20.14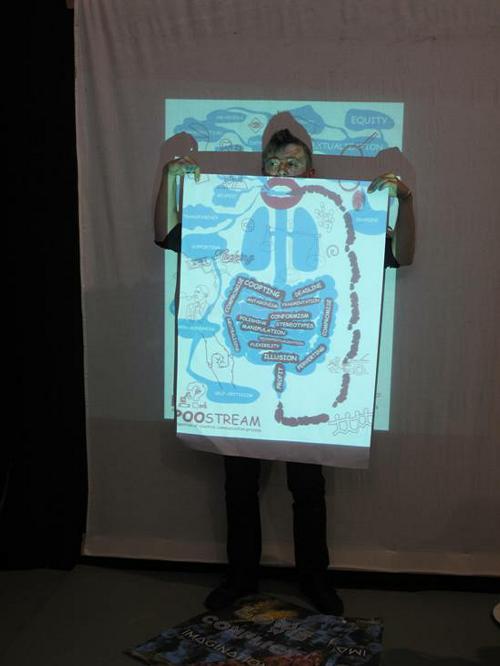 Memefest together with our friends from Oddstream- Pink Sweater and Pina and Loesje organised a unique and inspiring event which took place between May 25th and 5th of June 2011 in Nijmegen, the Netherlands. It happened in and around an inspiring location, de Vasim, a former factory were nowadays over 30 cultural organisations and artist work.
Almost thirty people from aground the world were invited to participate @ the Memefest Mapping Socially responsive communication workshop.
It was magic 12 days, with fantastic outcomes.

About Memefest events
Events have a long tradition at Memefest. This page serves as a showcase and information platform about the more recent ones. We like to connect the physical and the virtual, although the intimate, personal contact that happens when people are collaborating, close, face to face with direct eye contact and time to hang out together in the same time zone, same space and place is what we like the most.
To us events are social media. We use the opportunity of this network to connect people that are genuinely dedicated to radically rethink the way we relate to the world and to one another and to use this knowledge to create change.
Our events are experimental, research based, extradisciplinary, educational, imaginary, creative, interventionist and mostly informal in nature. We do them whenever we think it's necessary.