3.3.2013 | 11.03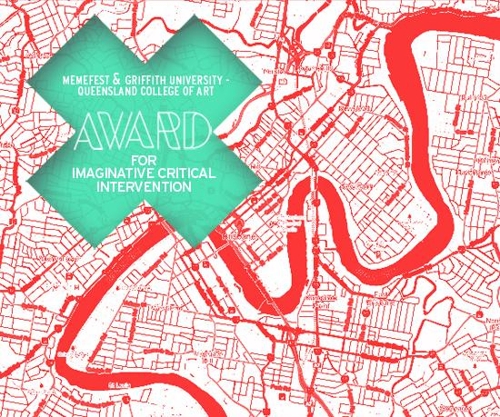 Memefest and Queensland College of Art, together organised a fantastic event in November 2012. The extradisciplinary workshop/research seminar-conference/intervention was conceptualised around DEBT and our aim was to investigate DEBT in Brisbane and to intervene in the public space of the city.
A intensive ten day process with inspiring results was created and a curated intervention on DEBT implemented in the streets of Brisbane for the first time.
Twenty five people have worked on this collaboration which was part of the first international Memefest/Qca award for Imaginative Critical Intervention.
Have a look at this extensive catalogue text and photo essay on what all has happened.

About Memefest events
Events have a long tradition at Memefest. This page serves as a showcase and information platform about the more recent ones. We like to connect the physical and the virtual, although the intimate, personal contact that happens when people are collaborating, close, face to face with direct eye contact and time to hang out together in the same time zone, same space and place is what we like the most.
To us events are social media. We use the opportunity of this network to connect people that are genuinely dedicated to radically rethink the way we relate to the world and to one another and to use this knowledge to create change.
Our events are experimental, research based, extradisciplinary, educational, imaginary, creative, interventionist and mostly informal in nature. We do them whenever we think it's necessary.