in collaboration with


oliver
9 years, 7 months ago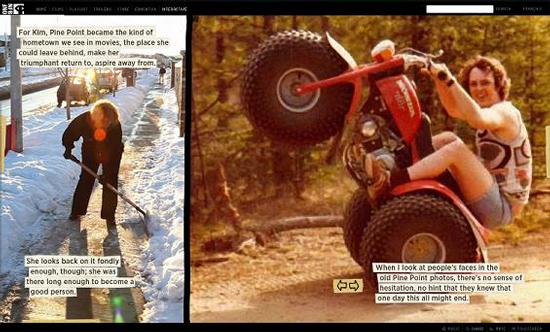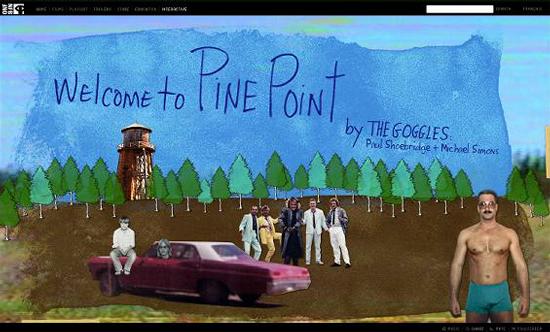 Credited to Paul Shoebridge, Michael Simons and the National Film Board of Canada this is one of the most beautiful and strong pieces of interactive story telling I have seen and one of my favourite works submitted to Memefest.

In the authors words: "Imagine your hometown never changed. That no one ever grew old or moved on. Part book, part film, part family photo album, Welcome to Pine Point unearths a place frozen in time and discovers what happens when an entire community is erased from the map."

Visit the site: www.pinepoint.nfb.ca

I think this communication approach has great future and is really very important. However this level of sophistication is rare.

Here is a Openblog post from Frederic Dubois, who tells us more about the interactive documentary scene:

http://www.memefest.org/en/profile/frederic/blogs/2011/07/the-story-comes-first/

As you will see- visit the original page with the submited work and read author's commentes here:

http://www.memefest.org/en/projects/2011/1/welcome-to-pine-point/

- there is an agreement on what is the most important aspect of this medium: The Story comes First!

Merry Christmas to all!










Comments

ABOUT OPENBLOG
Open blog is a collective blog agregator.  Posts that can be read and viewed here have been originally posted by members of the Memefest community.

While members of the community  are able to check blog posts from the circle of their comrades within the on-line profile, this is the place where you are able to check on everything that has been bloged by anyone on this platform. The toppics and styles are diverse as this community consists of people from very different cultural, social backgrounds and also very different fields of expertice. Together- and through time- we hope – this gives us a good picture of radical communication culture.