"Thanks Oliver for the article. I am curious to hear more about your perspective during the workshop. I have the feeling everything I hear in the (Dutch) design world jumps happily around all those terms, which you feel are not considered enough in your work surrounding.

A couple of years ago I would ask someone what kind of design he or she does and I would get an answer such as: " I am Stuff Designer".

Designers used to, and some still define their practice by the medium they use. For 'stuff' you could therefore fill in any field such as industrial-, fashion-, web-, interactive-, communication-, graphic- and so forth.
After a period of complains about the democratization of design and the fact that "Everyone is a designer" all of those different fields seem to be put in an interdisciplinary melting pot and are now coming out in new shapes.

Now I read designers are Thinkers who develop Strategies. They do Research. Designers are Social, consider Process as design, create Systems. They are Do-Gooders and are all about Participation. Designers are Sustainable and designers want Change.

The medium became secondary. The attitude and approach got relevant instead.
Hence it seems easy. If you are considering a design practice pick one of those terms, place it in front of –Design, and there you go.
But looking closer to those terms one will realize, it is hard to disagree with them. All of those terms actually mean everything but nothing at the same time. So from what I experience in my work surrounding it seems those terms are sold as marketing strategies.

"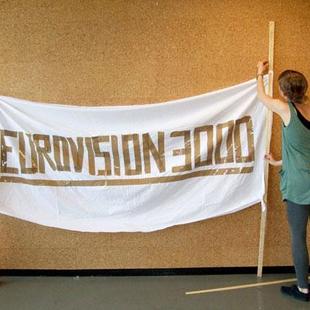 ABOUT ME
Username
Anja
---
Name
Anja Groten
---
Birth year
1983
---
Gender
female
---
Country
Netherlands
---
Website
---
I have joined the Memfest community becasue i am interested in
design activism
---
Faculty
Sandberg Institute Amsterdam
---
Collaborators
Janneke de Rooij
---