MY COMMUNITY BOARD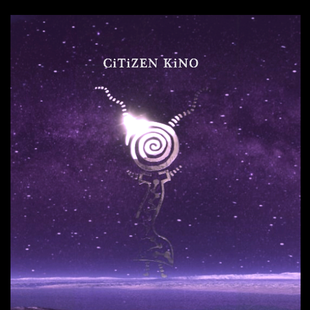 ABOUT ME
Username
Podrescu
---
Name
Paolo Podrescu
---
Birth year
1977
---
Gender
male
---
Country
Germany
---
Website
http://www.XLterrestrials.org/plog
---
Description
CiTiZEN KiNO is a live performance and public media navigation system. Together with online and on-site citizens we collect and select archival media files on urgent topics or situations in our societies which require analysis and community strategies. We then screen materials in a live engaged public forum, creating an expanded and recombinant cinema, a newsfeed embedded in an art event and unfolding into a town hall meeting. It's potentially a reclaiming of the old Pathe' newsreels + public service broadcasts intermixed with all those disintegrating Hollwood-screen spectacles and cubicle-izing digital frames and arriving at a re-embodied social media gathering. One that that has real teeth for collective agency and unscripted futures. CiTiZEN KiNO: One small step for occupied humans, one giant leap off the edge of our screens ! An open-source platform to return home and start building community again.
---
I have joined the Memfest community becasue i am interested in
tactical media, arts and activism, collective intelligence, creating new social paradigms, saving the planet, etc.
---
Faculty
XLterrestrials Institute
---
Education
film and communications
---
Working place
Berlin
---
Collaborators
too many to mention here !
---
Music I like
Fanfare Ciocarlia, Professor Shehab, OMFO, Dub Colossus, Asian Dub Foundation, Takemitsu, Schnittke, Thelonious Monk, Satie, Bowie, Eno, The Cure, Hector Zazou, Jean Pierre Smadj, The Clash, Tony Allen, Fela Kuti, Dhafer Youssef, Balkan Beat Box, High Tone, MIA, djs SpatzHabibi, Public Enemy, Beastie Boys, Dr. Israel, Dub Gabriel, Jack Dangers, Adrian Sherwood, Pink Floyd, Pink Freud, The Specials, Bandistas, Baba Zula, Ton Steine Scherben, Tones On Tails, The Knife, etc.
---
Books I like
This Changes Everything ( Klein) , Escape the Overcode ( Holmes ), The Peoples Platform ( Taylor ), Extrastatecraft ( Easterling ), God of Small Things ( Roy ), Ubik + Electric Sheep ( PKD ), Frankenstein ( Shelley ), etc...
---
Films I like
Dr. Strangelove, The Spirit of The Beehive, Spectres of The Spectrum, La Antena, Spirited Away, The City of Lost Children, Undergound, Holy Mountain, Truman Show, Discreet Charm of The Bourgeoisie ,Sans Soleil, Step Across The Border, Mysteries Of The Organism, Wavemakers, etc.
---
Communication projects I like
Tactical Tech Collective, Democracy Now, Indymedia, Occupy, Crypto-Party, Womex Festival, Chaos Communications Congress, Rap News, Nettime, Pirate Radio, etc.
---
Websites I like
XLterrestrials
Continental Drift
Monoskop
Stressfaktor
Democracy Now
Archive.org
etc.
---
People I like
indigenous -thinking people
---