MY COMMUNITY BOARD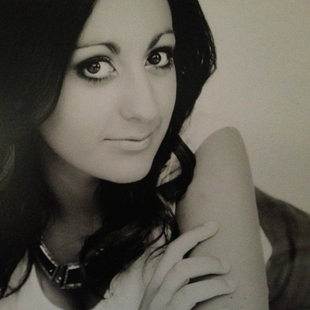 ABOUT ME
Username
StefanieFerraro
---
Name
Stefanie Ferraro
---
Birth year
1993
---
Gender
female
---
Country
Australia
---
Description
Hello.
My name is Stefanie Ferraro and I am a new passionate aspiring Graphic Designer! Currently finishing my Bachelor of Communication Design at Swinburne, while a current Graphic Artist at Go Jam Audio.
---
I have joined the Memfest community becasue i am interested in
Activism Design! Giving purpose to our creative minds.
---
Faculty
Swinburne University, Australia
---
Education
Bachelor of Communication Design
---
Working place
Go Jam Audio
---
Music I like
Alternative, to Rock, to RNB, to Latin & Reggaton to House, I can dance to all of them too, even whip out your Classical there! I do go to the Opera occasionally, music is another beautiful expression like our art and design, I love it!
---
Books I like
For a great fiction read I love anything by Marina Fiorato or Kate Quinn... bit of a sad Romantic, in Roman times though!
---
Films I like
Everything! Sucker for Disney, I'll admit that.
---
Communication projects I like
I love looking into Fabrica, Italy and there design activism projects.
---
Websites I like
Pinterest is the greatest invention to me lately! Greatest way to get a mood board done easily before hitting up a project.
---
People I like
Everyone! We are all friends :)
---