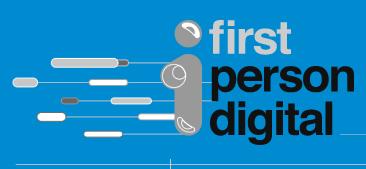 "First Person Digital is coming up real fast," said Reisa Levine when I met her over coffee last week. The web project manager from Montreal was putting the final touches on the organizing of FPD, a collab between Studio XX - a Montreal feminist digital art centre - and the NFB - Canada's public film producer.

One week later, First Person Digital is launched with a fresh blend of artists on the roster: ginger coons, Michelle Smith, Ellen Tang, Katarina Soukup, Courtney Montour and Vanessa Matsui & Liane Balaban all came together during this year's Htmlles Festival.

From interactive locative media application for the iPhone to cyberterritory, from an alternate history of computation to CRANKYTOWN - an interactive village themed around menstruation and menopause, First Person Digital plays with technology and masters the art of subversion.

Htmlles 2010 is a Festival of media art and culture for and by women. Be sure to check out the many projects presented this week : http://www.htmlles.net/2010/projects/ and browse the schedule to see what Montreal's most interactive and innovative festival has in stock: http://www.htmlles.net/2010/schedule/

Thumbs up to all artists in this year's edition of Htmlles. Your social and personal critique of digital culture, as well as the many creations presented bring a new light to an otherwise commercial & masculine technosphere.

First Person Digital: http://www.firstpersondigital.ca/html/participants.html


Frédéric Dubois writes from Montreal.
Comments