"Three comments! Great. This is rare on Memefest.

@Sttwn: I have two more blog posts to write... can't seem to make space for this though. Maybe in the meantime you have something short to say about radical design in the US?

@Oliver: The short answer to your question would be "I don't care about the established culture". But the more serious one is that in reality, interactive documentaries (not documentaries put online but documentaries that are made for the web) have a hard time attracting funding. There are exceptions with kickstarter, the crowd-sourcing platform, plus with publicly-funded webdocs. It is possible to produce something substantial, especially when using the tools that are out there and simple documentary & web techniques. As the title says, it's the story that comes first. Then, the technology, inventiveness and cash can help, but not make the entire difference.

I would say that if you doN,t have the chance to work with institutions such as the GOOGLE LABS, NFB, ARTE or the DUTCH public broadcasters, just to name the main drivers of interactive documentary, you can always come up with decent projects in the university setting. Kosakow films come out of the university setting, Ushaidi comes out of that too, I believe. There are many experimentations. But yes, nothing convincing funding-wise to attract the mainstream. But do we really need the mainstream to make good interactive documentaries?"

"Hey, you're welcome Shoaib. I'm still to post 2 short portraits from our time in Nijmegen: Of Vlad and of Matthieu... I'm just somewhat busy with a new web documentary at the moment.
Do you think interactive documentary could garner much traction in the UAE?"

"Tadeja, thanks for this great blog post. It visually depicts Oddstream and its surroundings. Thanks also for your hard work in making the Odd News happen, day after day, with all the true beautiful people from the International Media Training Team. That's beauty. Frédéric"

"I love this photo Kevin.

Hey all of you. Read his blog post. It's excellent!

Frédéric"

"Moïse,

Sur quel projet de documentaire Web travailles-tu?

Au plaisir,

Frédéric"

"I'm currently operating my complete shift from Facebook to a combination of email, Twitter and Memefest. This can only help get back to more nourishing human interactions, I find. See you here and there."

"Bravo les amis. On travaille maintenant sur la prochaine génération. Tenez bien vos cravates, on tourne! Bravo encore Oliver, Nikola et toute l'équipe."

"Hey ho, today's action is to come up with Feminist slogans! http://www.takebackthetech.net/take-action/16days"

"J'ai hâte de voir ça!

Will it be possible to pick up a copy somewhere in North America?
"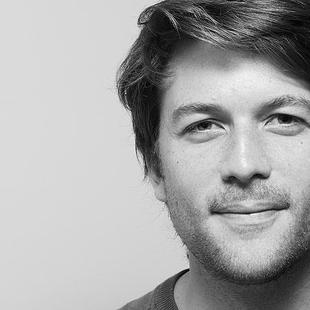 ABOUT ME
Username
frederic
---
Name
Frédéric Dubois
---
Country
Canada
---