"Thank you, Jody! I totally agree with you. Until the masculine domination will be here we won't be able to realize a socially responsive communication. As I said during a workshop - first change yourself then the others..."

"To be honest, I didn't recognize for what company/institution is made until I read the description. At first sight it evoked me a spot on men's fragrance. I have read all the comments on this at the webpage. I would like to know if the competition for the design was open or not at all. Usually it is a fault of one person who has the last word because of his/her influential position. It is clearly a bad design and it talks more about the person who chose it instead of the person who made it. Also Freud's quote totally lost its meaning in this context. And maybe it is better to don't put any quote at all in the frame of any university concept. It is kind of mission statement but in this case it is really useless. On the other hand the well done presentation of everything is quite important. We should think about for whom we do design and what message we want to say. I like design and nice things which they have a meaning or concept otherwise they stay empty. If communication design should work it must apply a little persuasion. In a persuasion I see an important issue for a discussion. We must distinguish a good and a bad persuasion. Then we are able to change the communication strategy. We can start with the common issues and slowly go inside to the communication guerilla. Let's start with the basic questions: Is this communication gender equal? Is there any racist undertone? What kind of audience does it include and what exclude? Where is the political reason or source of the power? Which part of the message can we read? How can we deconstruct a hidden meaning (persuasion/manipulation/power)?"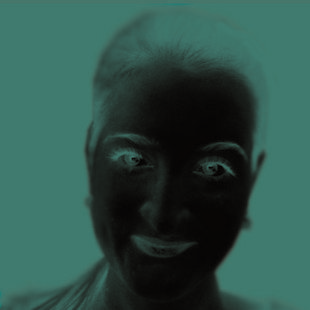 ABOUT ME
Username
lenyss
---
Name
Lenka Klimesova
---
Birth year
1986
---
Gender
female
---
Country
Czech Republic
---
Website
http://www.wix.com/_lenka/klimesova
---
Description
Lenka is a multimedia and multidisciplinary artist working with the body as a playful tangible disguise based on social construct, which she tries to decode by visual arts theory, cultural and gender studies. She creates mainly in time-based media like a video, photography, performance and interactive installation. She received a MFA degree in Video and Multimedia at the Academy of Fine Arts and Design in Bratislava, Slovakia and is currently enrolled in MFA studies in Interface Cultures at Kunstuniversität Linz, Austria. From 2009 member of Majolenka arts group. She exhibits both on the domestic scene and internationally. Her work Future Kiss was awarded the Prix Ars Electronica 2009 Honorary Mention in the Interactive Arts category.
---
I have joined the Memfest community becasue i am interested in
radical communication
---
Faculty
Interface Culture, Kunstuniversität Linz, Austria
---
Education
multimedia artist
---
Collaborators
Majolenka
---