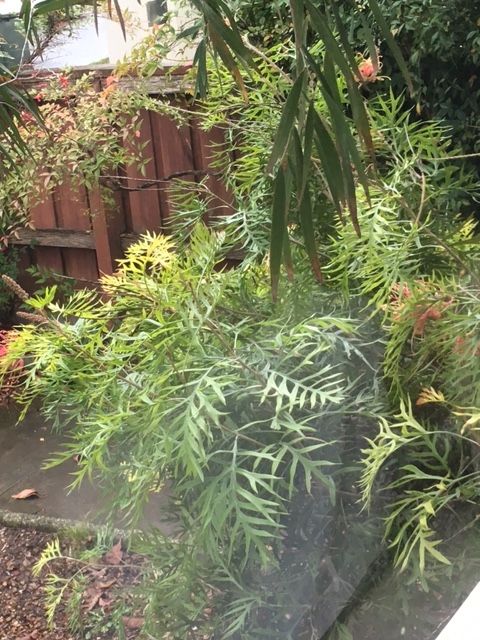 "Certain gardens are described as retreats when they are really attacks."
Ian Hamilton Finlay cited in George McKay's Radical Gardening: Politics, Idealism and Rebellion in the Garden.

When I first saw the theme for this year's Memefest Friendly Competition, my instant response to the word 'Pleasure' was gardening. Not very radical might be one's first response but for me the pleasure of gardening does lie in its radical 'roots'. Whether it's planting indigenous Australian plants, growing organic fruit and vegetables, raising chickens and sharing the bounty with neighbours and friends or saving heritage seeds that can be used again and again, my politics underpins and is underpinned by my gardening.

Being able to cultivate a patch of land, as an individual or as part of community, should be a basic human right. And for millennia it was taken for granted. Once the commons began to be foreclosed and the world colonized, people have had to fight for their right to plant and nurture gardens. As large agribusinesses swallow up the land and patent our seeds, the need has grown for a concerted "horticountercultural" [1] politics – what Peter Lamborn Wilson calls "avant gardening" [2]. As he notes:

Voltaire's cynical advice in Candide – "Cultivate your own garden" – can no longer be considered simply an amoral bon mot. The world has changed considerably since the Enlightenment. Meanings have shifted. "Cultivate your own garden" sounds today like hot radical rhetoric. Growing a garden has become – at least potentially – an act of resistance. But it's not just a gesture of refusal. It's a positive act. It's praxis. (Lamborn Wilson, 1999, 9-10)

I know that I am privileged. I live in a house with a garden. I can afford to water our plants, feed our chickens and buy seeds. My house stands on the lands of the traditional owners, the Wurundjeri people, and it is through their dispossession that I have come to be here. It is important to acknowledge this.

Gardening is never far away from politics. George McKay's wonderful book, Radical Gardening: Politics, Idealism and Rebellion in the Garden, traces this relationship, in a mainly British context, by examining the urban allotment movement, the politics of the Garden City, organics, the fascist origins of biodynamics, flower power, peace and memorial gardens, land cooperatives, community gardens and guerrilla gardening.

Gardens don't just support plant and animal life. They ground our ethics and values. Tending a garden teaches patience. Plants and animals have their own time and we have to adjust to them. Being in the garden helps us to acknowledge the interconnectedness of our lives and changes in the climate, to think about what will and won't go together and to remember that what ever is taken out must in some way be restored or returned. Our successes and failures are actually life and death issues for the inhabitants of our gardens so we need to be mindful and attentive to their needs before we can meet our own.

As I'm writing this, a Red Wattlebird has landed on the flowering Grevillea outside my window. Before I can take a photo it notices my movement and moves away. It's a fleeting glimpse but one that recurs each day as the birds come to suckle on the sweet nectar in the winter flowering native bushes. I'm reminded again that our imposed European 'seasons' don't align with those as described by Aboriginal people for tens of thousands of years. In southern Australia, the plants that are indigenous to the area flower in what we have come to call 'winter' but was known to the Wurundjeri people as Berrertak Darr – Karr (Cold West Wind), a time for artefact making. [https://vimeo.com/133830628] Another lesson from the garden.
What has gardening taught you? What pleasures does it bring?
Share your transformative gardening story.


[1] McKay, George, Radical Gardening: Politics, Idealism and Rebellion in the Garden London: Francis Lincoln, 2011, p.7.
[2] Lamborn Wilson, Peter, "Avantgardening" in Wilson & Weinberg (eds) Avantgardening: Ecological Struggle in the City and the World, New York: Autonomedia, 1999, pp. 7-34.

Comments