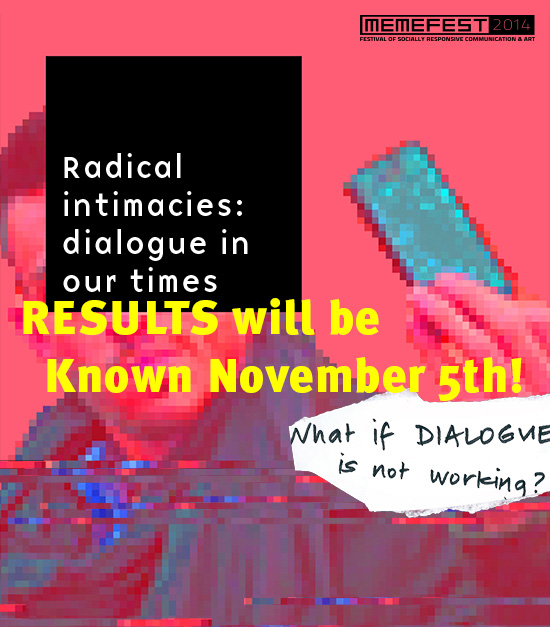 Dear community, dear comrades and friends. We have initially announced that results of this years Memefest Friendly competition will be known last week in October. As much as we are working hard on the process, we will have to extend the date till November 5th.

Your response was overwhelming. We have received more than 250 submissions from 26 countries on the highly complex and difficult theme and there is lots of work to be done. We would like to ensure that the works get the best possible feedback and that the curatorial and editorial process is as thorough as possible. We know you are waiting in anticipation to see the results (we are too!) but we hope you understand - and are asking you for a bit patience.

So till than. But there is one more thing. The preparations for the Melbourne event in November are going really really well. Very soon we will tell you more!
Comments