"I really like the italian couple Eva nad Marco Mattes:
http://0100101110101101.org
There are classics as:
Nike ground (: http://0100101110101101.org/nike-ground/
Vaticano.org (copy of their official website with some tweaked data): http://0100101110101101.org/vaticano-org/
No fun (fake suicide on chat roulette): http://0100101110101101.org/no-fun/
And Darko Maver - a fake artist having the exhibition on Biennale di Venezia http://0100101110101101.org/darko-maver/"


"Good luck with the workshop!!!"

"Uau, thank you Lisa for these reportage. It is really amazing seeing familiar faces, familiar graphics, familiar feelings marching through the streets of Melbourne and fighting this crazy unfairness!
I'm proud to be a small particle in all this. Keep the fire burning!
"


"Thanks Vladimir for this update!;)"

"Oliver and all the others - thanks for sharing this insightful post!
You did fantastic projects!

Debate around debt needs to be pushed in our daily talk - after all concern us all!
This was the main idea when we chose it as a theme for Memefest Friendly competition 2012. As we learned it is not just an individual problem by each of us but it has wider societal and political dimensions. And as we learned it pushes a society form equal to highly unequal, segregated society, where resources are "stolen" by a little minority (1% vs 99%). We need to take actions (even small ones)in everyday lives and debt is one of the main topic.

I found all the projects you did very inspiring. From Campbell gambling cards, to psychedelic debt posters and to Debtoscope instrument. Last but not least the simple but powerful banner "DON'T WORK" Vladimir Turner did.
It sum up all the questions and problems we are dealing with: What is Work? Who are we working for? Who gain from our work? What work actually means? How is the work connected to debt? What is real work? What work should be done in 21st century?

I am interested in another subtopic, which I think shows another dimension of space, society, economy, financial instrument, indoctrination.
I would like to hear some practical difficulties you were confronted to in public space. In different occasions Oliver said that the interventions in public space in Brisbane are problematic, that a lot of things are not permitted.
Can you - participants - write your experiences?

Thank you all - camerades!
Ciao from Slovenia
Rok (Memefest kolektiv)
"

"Congratulations to all of the participants - the effort you made gives power to each of you and has unpredictable consequences in wider contexts! We learned a lot!
And a big thumb up to all the curators who always do they job with great touch, a of course also for the Memefest engine - Memefest Kolektiv, who sometimes moves the impossible;)
"

"From the written case there is no doubt that here is obvious that the managerial leadership of the faculty choosed the agency because of certain benefits.
At this point certain questions arise:
What is behind all this story?
What are the relations between the managerial leadership and the agency?
How the managerial leadership can act like this without consequences?

I think is a classic story of of sharing power between certain elites, no matter of the expertise, of the quality, etc. What is

It is sad that the such an important thing as redesign of the page and marketing campaign is not made with cooperation with a wider community.
But no..the managerial leadership choosed the dirty "manouvre". Their act was self conducted, arrogant, ignorant, hegemonic, ignoring the main aspects of the institution a faculty of Arts should have (cooperation, networking, dialog, research, benefit for entire society,…)

It could be a nice project connecting students from humanist studies, design faculty and computer science studies and of course from the Faculty of Arts. They could use it as a school project, collaborate together inside and outside the faculty and raise the notion of collaborating together.

The strategy taken by the managerial leadership and the final result fells on all statements social communication should have. There is no sign of:
- establishing communities of cooperation,

- paying attention to its own effects of communication on society and culture with the purpose to communicate in a socially responsible manner

- establishing dialogue and/or conditions for the dialogue

- etc…


I am wondering how this can happen in the realms of a public institution? Are there no rules to avoid this selfish decisions?

Ok…they did it in another way. Let try to see it from a weird – other perspective. In a weird way – the strategy taken could result - with some luck - with a good product – in the jargon of the advertisers. If they would choose the right professionals –advertising agency (!?), but they didn't.
Is not that that marketing firms, advertising agencies, has the best possible methodologies how to seduce people – target groups? At least I was reading about that. They kind of know how to get in peoples minds. They know how to make the customer buy the product – in our case, the customers (students) decide to study on this faculty and not somewhere else. They study all these stuff, make elaborates and then decide on the proper operations.
I don't know how such a communication campaign and redesign can attract more potential students, get more visibility and have immediate economic benefits.
The chosen agency has nothing of that. Is amateurish – in the process of solving the communication process and in the visual identity. About the design it was said a lot, so I think I cannot add nothing new. Sad…

So obviously the selection was made under different purposes with no care for the quality of the final result and strategy.
I think also without care for the financial benefit of the institution (!) - but more on the instant benefit for the main clique in the managerial leadership.
But power is power… grrr

Rok Klemenčič"

"Vamos chicos y chicas!!!"

"Aha..super se mi zdi tale blog post...vendar imam težavo, ker se slabo loči moj requestan komentar od drugih.
"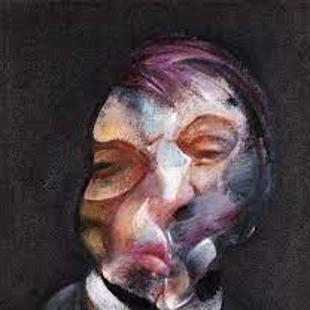 ABOUT ME
Username
rok
---
Name
Rok Klemencic
---
Gender
male
---
Country
Slovenia
---
Description
I am a graphic designer from the coast of Slovenia, hungry to amplify MEMES with strong/ethical content.
Right now I am doing a master in Visual communication studies in the Academy of Fine Arts and Design in Ljubljana researching the theme of Ecology in Graphic Design. Otherwise I work as a graphic designer for Studio Poper, a communication studio with strong social engagement, based in Ljubljana.
Some of my design work here:
http://be.net/r0k0
---
I have joined the Memfest community becasue i am interested in
When I realized, as a young visual communicator, that we live in a neoliberal absurdness surrounded by ethical crisis, I wanted to involve all my creative energies to projects connected with deep ethical connotation.
In 2003 or 2004 I found out the project called Memefest, which was kind of revelation for me. The content on the website impressed me so much, because there I found a quite big international community of people thinking and creating in the way I wanted to do it.
After all Memefest project was developed in Slovenia, I really loved the concept and I said to myself that it was insane not to try to get involved. At that point I realized that I need to get in contact with the organization. I really wanted to know the team and I was open for absorbing new knowledge.
At the time my anger on visual pollution that commercial visual communication was producing was enormous, and I thought that collaboration with people involved in Memefest community can just help me to make my point of view clearer.
That feeling of anger, now mixed with other feelings, is still here, that`s why I am still a part of Memefest.

---
Faculty
Academy of Visual arts and Design / Ljubljana
---
Education
visual art pedagogy, visual communication
---
Working place
Renderspace
---