MY COMMUNITY BOARD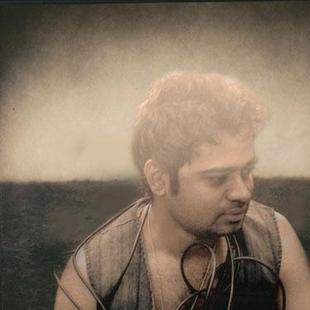 ABOUT ME
Username
sumankabiraj
---
Name
Suman Kabiraj
---
Birth year
1983
---
Gender
male
---
Country
India
---
Description
Suman Kabiraj born in 1983 , done his MFA in Painting from Govt. College of Art & Craft, Calcutta university in 2006. Working across a variety of media like drawing, painting, sculpture, photography and video art. His work reflects a deep involvement with the time ,society and politics. Kabiraj participated in different major shows in country and abroad. Netherland Streaming Festival UK,2014; Summer Show 2014 at CIMA, Kolkata; Catalyst Arts Belfast International Festival, Belfast, UK 2013; Espacio Enter Europe International Art Preview 2013; Indian Contemporary Art Show, National Gallery, Jakarta ,Indonesia,2011; Group Show at Emami Chisel Art,Kolkata,2009; 'Zen Next 'at Aakriti Art Gallery,2008; 'Young Contemporaries' curated by Jogen Choudhury at Aakriti, 2007; ' Artists' Workshop organized by KHOJ and Balvividha , Kolkata,2007; AIFACS New Delhi Annual Show 2006-2008; ' Art Watch ' at Gallery 88, Kolkata 2006; Camlin National Exhibition 2005 are few of them.
He is awarder with Governor's gold medal from Govt. Art College in 2005, Euro art visit scholarship through Camlin India Foundation in 2005,Gaganendranath Tagore Memorial Award from Indian Society of Oriental Art in 2001, Sunil Das Scholarship in 2003, Gopen Roy Memorial award for Graphic Art in 2002etc. Besides his multidisciplinary art practice he is also involved in artistic projects on roads-people-architecture and layer of history in different cities/villages of India. He lives and works in Kolkata.
---
I have joined the Memfest community becasue i am interested in
exploring my creative language and research specific thought through my art works in a prestigious creative platform like Memefest.
---
Faculty
Govt College of Art and Craft, calcutta University
---
Education
Master of Visual Art in painting and drawing
---
Books I like
The God of Small Things, Geeta, Tagore books etc.
---